Our Story
Crafting memories in stone… It's our engraving journey.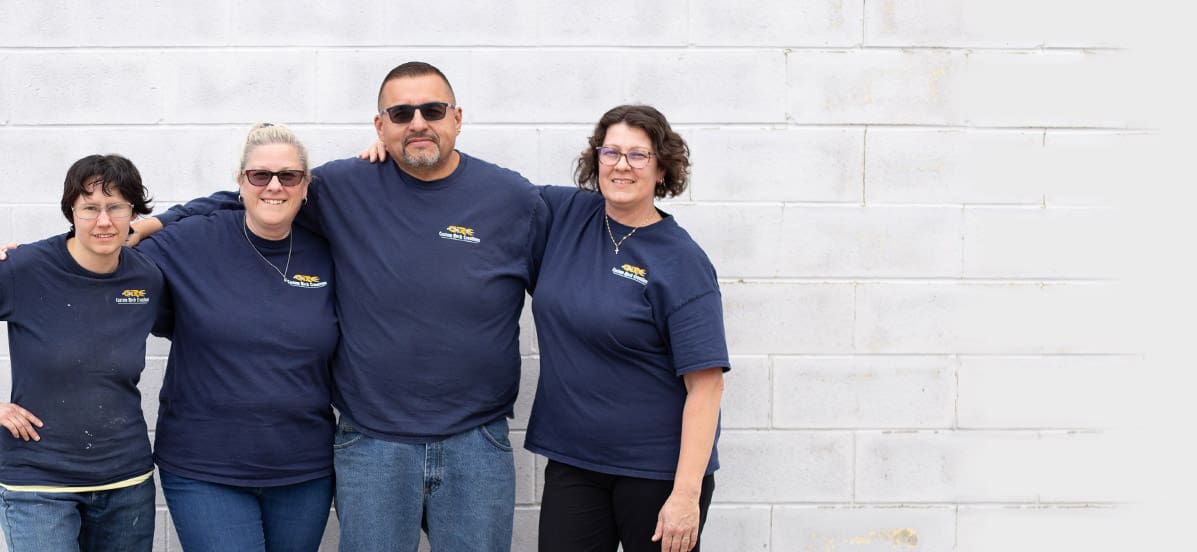 It all began for Deanne Tillotson and William (Billy) Kenney in the fall of 2021. After working for Silverthorn Landscape Supplies for 12 years, Deanne heard that Cheryl was considering selling Custom Rock Creations. The two of them contacted Cheryl, and the journey to purchasing Custom Rock Creations was complete June 2022. In addition to managing the day-to-day tasks at CRC, Deanne and Billy travel throughout Ontario sandblasting onsite engravings.
A Little History
Custom Rock Creations was founded in 2006 by Cheryl Campbell-Wolny, who identified a market for engraved rock signs. The "Campbell's" was her first project, and word of mouth soon led to various new creations around the countryside! Located on 258 Exeter Road, London ON since its opening, Cheryl sold the business in late spring 2022 to Deanne Tillotson and William (Billy) Kenney. These new owners are continuing the company's legacy while also introducing their own ideas.
High-Quality Engraving
Transform any stone surface into a work of art with our high-quality engraving that delivers precision and detail every time.
Wide Selection of Stones
Discover the perfect stone for your custom engraving project from our extensive selection of granite, marble, and other natural stones.
Excellent Customer Service
Our dedicated customer service team is always here to help you every step of the way, ensuring a smooth and enjoyable custom engraving experience.
Our Mission
CRC's mission is to create unique and high-quality personalized products that serve as cherished memories and engraved histories for their customers, one rock at a time.
At CRC, we take pride in creating personalized, high-quality products and exceptional customer service. Our skilled artisans strive to capture our customers' personalities and preferences in each piece. We believe in building strong relationships with our customers, providing a positive, memorable experience from the moment they reach out to us to long after they receive their product.
We are also committed to sustainability and ethical production practices, using eco-friendly materials whenever possible and supporting fair labor practices. Our goal is to minimize our carbon footprint and create products that our customers can feel good about.
At CRC, we are here to help you create something special that you will treasure for years to come, whether it's a gift for a loved one or a personal keepsake.
Our Creative Leadership
Custom Rock Creation is led by a team of experienced professionals who are dedicated
to driving innovation and excellence in everything we do.
Deanne Tillotson
& William (Billy) Kenney
Owner | Creative Lead Director | Sand Blaster Engraver
Deanne, one of the owners of CRC, brings 14 years of experience in the landscape industry, including 13 years as Front End Supervisor at Silverthorn Landscape Supplies, where she also developed a professional friendship with Cheryl Wolny, former owner of CRC, whom she trained with for the past year. With her immense passion for the business, Deanne oversees on-site engraving and continues to learn and drive the growth of CRC's custom rock creations.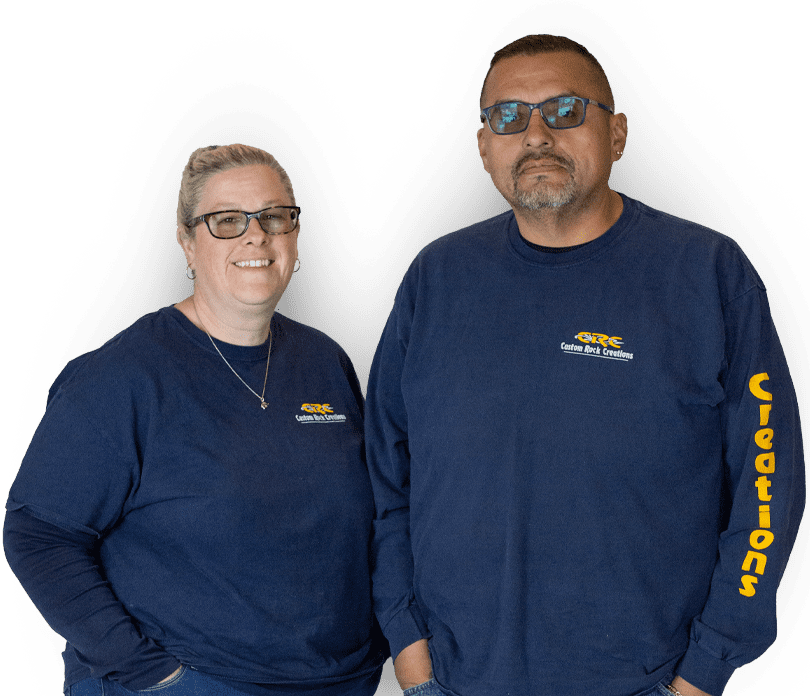 Our Team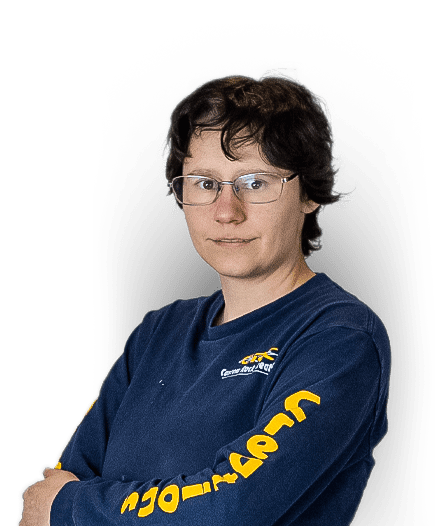 Amanda-Lee Woods
Sand Blast Engraver | Artist
Amanda-Lee Woods
Sand Blast Engraver | Artist
Amanda-Lee is an experienced sandblast engraver and artist. She has been with CRC since 2017. Her passion for creativity with colours and the importance of detail are some of her greatest attributes. She takes pride in every custom rock creation created.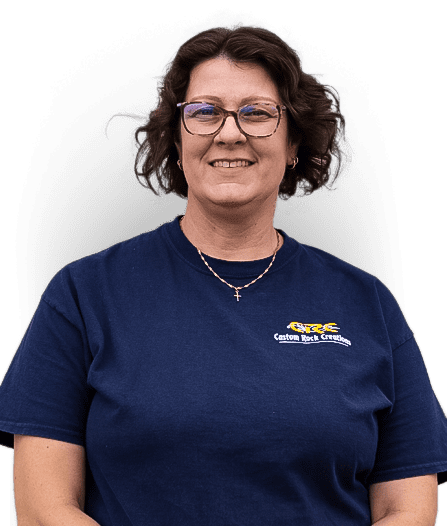 Carolyn Walker
Retail Sales | Shop Assistant
Carolyn Walker
Retail Sales | Shop Assistant
Carolyn is our excellent Julie of all Trades. She does a little bit of every aspect of CRC. From customer service to accounting to organizing our showroom/inventory yard. CRC would not run as best as it does without her.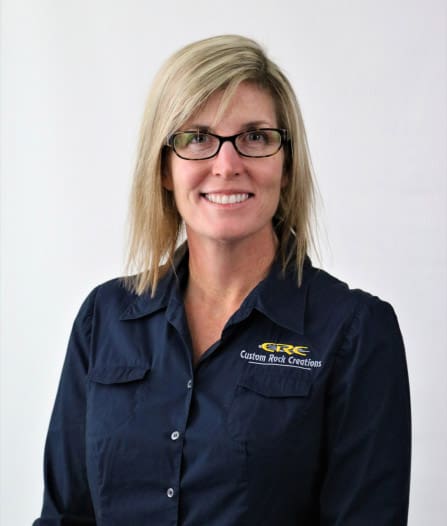 Cheryl Campbell-Wolny
Previous Owner
Cheryl Campbell-Wolny
Previous Owner
Cheryl started at Wingham Memorials at 16 and developed an interest in memorial design. After studying in Vermont, she built her own company alongside working for other memorial firms. She founded Custom Rock Creations, creating custom engraved rock signs which has since grown to become a full-time venture, moving to a permanent shop in London, Ontario in 2006.