Personalized Design
About Our Personalized Design
At Custom Rock Creations, we specialize in personalized design engraving to create unique and one-of-a-kind stones that fit your specific preferences. Our team of experienced designers works closely with each customer to ensure that their ideas and wishes are incorporated into the final design. Whether you want to engrave a special message or a unique image onto a bubbling rock, garden stone, or memorial stone, we can bring your vision to life.
The personalized nature of our stones makes them ideal gifts for any occasion. Whether you are looking for a unique wedding gift, a birthday present, or a way to commemorate a special event, our custom-designed stones are sure to be cherished by the recipient. Our stones are enjoyed by people of all ages, from young children who see their name on a stone, to adults who appreciate the sentimental value of a personalized garden stone. At Custom Rock Creations, we are dedicated to providing our customers with high-quality stones that are both beautiful and meaningful.
How Do We Charge?
Price: $180/sqft + the price of stone picked from our inventory (prices will vary depending on size and make of stone)
Customers are welcome to bring your own rock in to be engraved.
Here are a few examples of priced custom creations.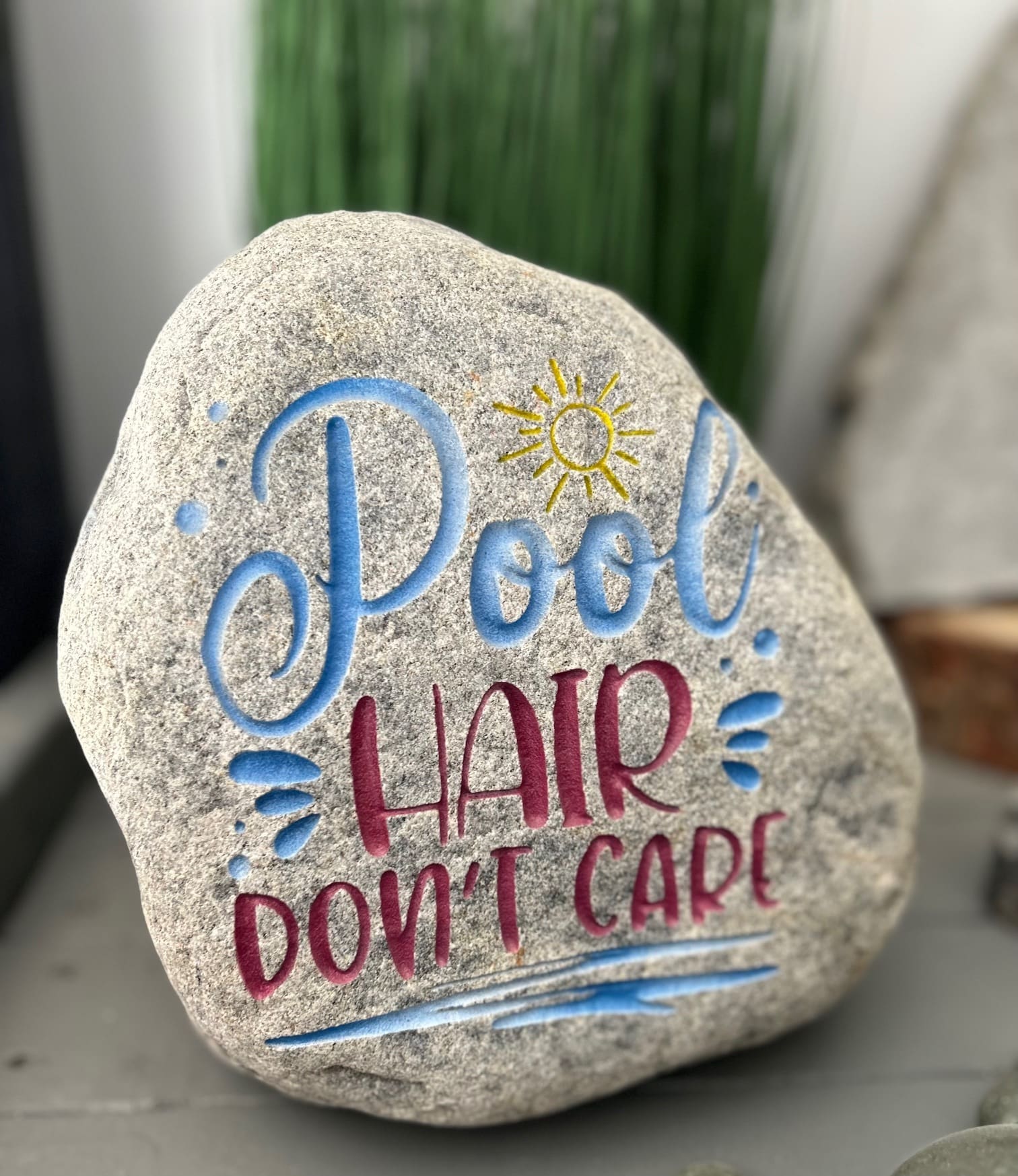 Engraving: $137.50 (10″x10″ engraving area)
Small granite boulder: $15
Total: $152.50 + HST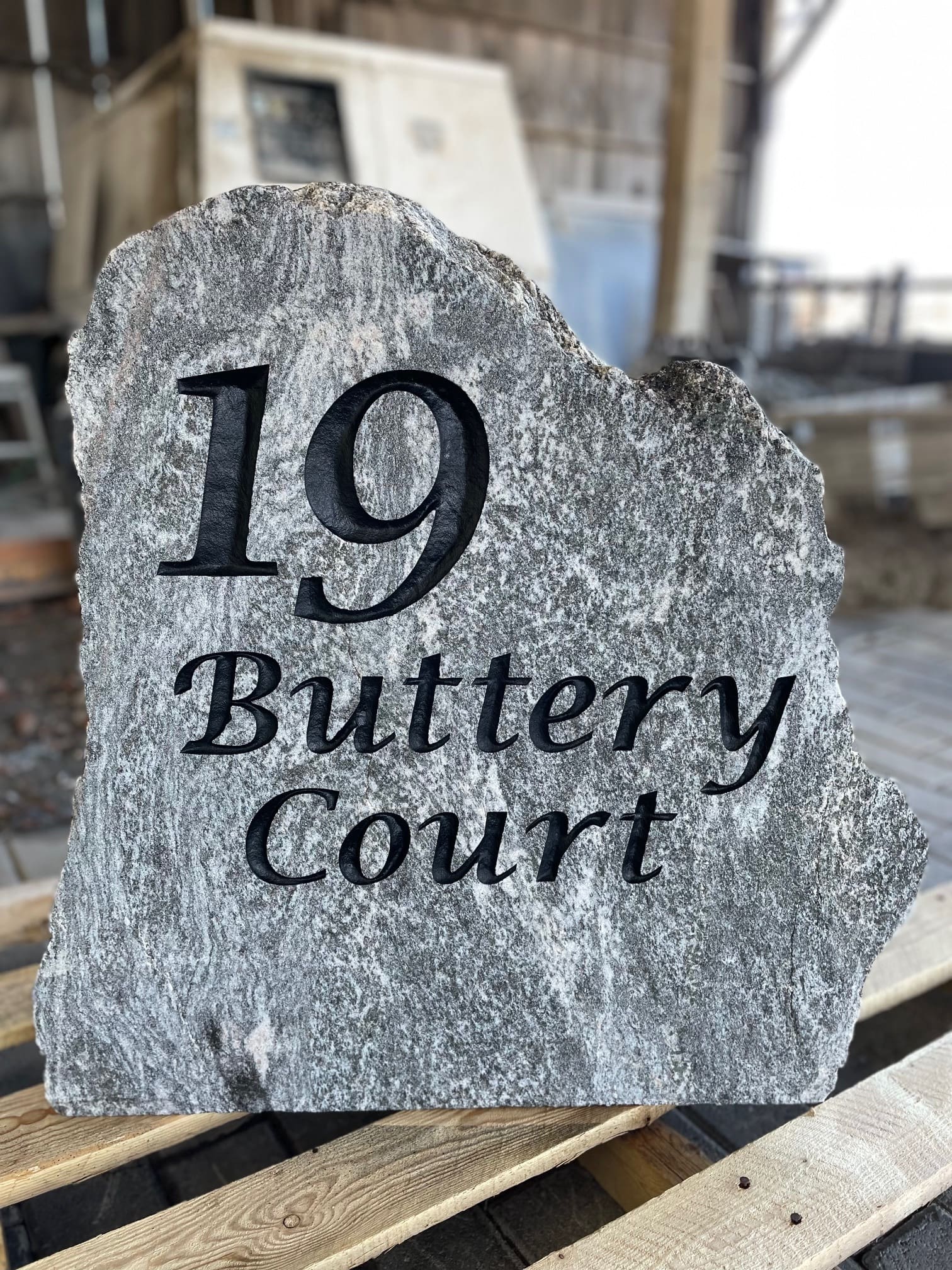 Engraving: $270 (1.5sqft engraving area)
Piece of Sawn Boulder: $300
Total: $570 + HST
Price and product availability subject to change without notice.